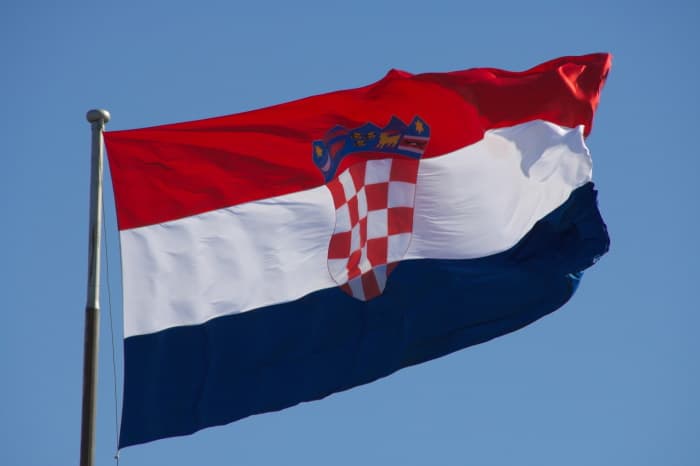 The English language can certainly be heard anywhere around the globe, and it's no different in Croatia. If it's not spoken on the street, you will probably hear it on the radio, TV, or written on products in the supermarket. But when it comes to spoken English, how common is it really in Croatia?
English is highly common to find spoken in Croatia. Polls show that 65% of the population speaks English as a foreign language with 80% of the population being bilingual in general. This means that at least one out of every two people you meet in Croatia is likely to speak English.
However, it is important to keep in mind that it is not the same situation in every part of the country. Larger cities like most countries have the higher concentrations. Even though you probably wouldn't have a problem speaking English in Croatia, it is still not so commonplace that it's normally used in the workplace.
Will Using English Be A Problem In Croatia?
The majority of Croatians speak at least one other language. According to polls, the percentage is close to 80%, out of which 81% refers to the English language. Other most common languages spoken by multilingual Croats are German and Italian. 
Moreover, Croatian children are starting to learn English in school at an early age, and considering the current trends and exposure to the Internet and media, the familiarity with English among young people outside the classroom is only starting to grow. 
Globalization and the popularity of the Internet affect the older population too, so numbers of English speakers are growing in that age group, albeit slower. But that also depends on the financial circumstances, so some elders who don't have access to the Internet or TV might not be familiar with English. That especially happens in certain regions, but more on that later. 
Furthermore, learning English in school or elsewhere doesn't necessarily mean knowing it. Also, like in any language, practice and exposure are essential in being comfortable speaking it, so it is not easy to establish a real number of people who speak a certain language.
If you are looking for a specific level of fluency in these numbers, this is where English may not stand up to such high usability numbers. Though there is a high number of people that can speak English in Croatia at least on some level, the number of those conversationally fluent enough to have more than basic conversations may be significantly less.
Nevertheless, we can conclude that using English generally shouldn't be a problem in Croatia. Since the Croatian language itself is not so spoken worldwide, Croatians tend to learn a second language, which is most usually English. There are, however, certain factors that need to be taken into consideration, such as age, location, professional field, and so on. 
If you do happen to meet some Croatians speaking English in your neck of the woods, you may find a particular characteristic…volume. Different cultures have their own tendencies when it comes to speaking and this is a noted one of Croatians. Thus, this mug could be a fun gift for your new Croatian friend, found easily at Amazon, of course!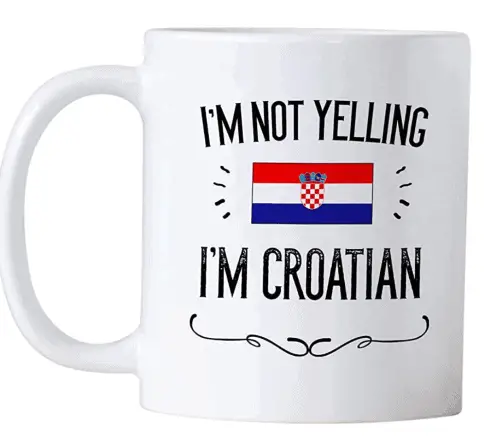 How English In Croatia Compares With Others In Europe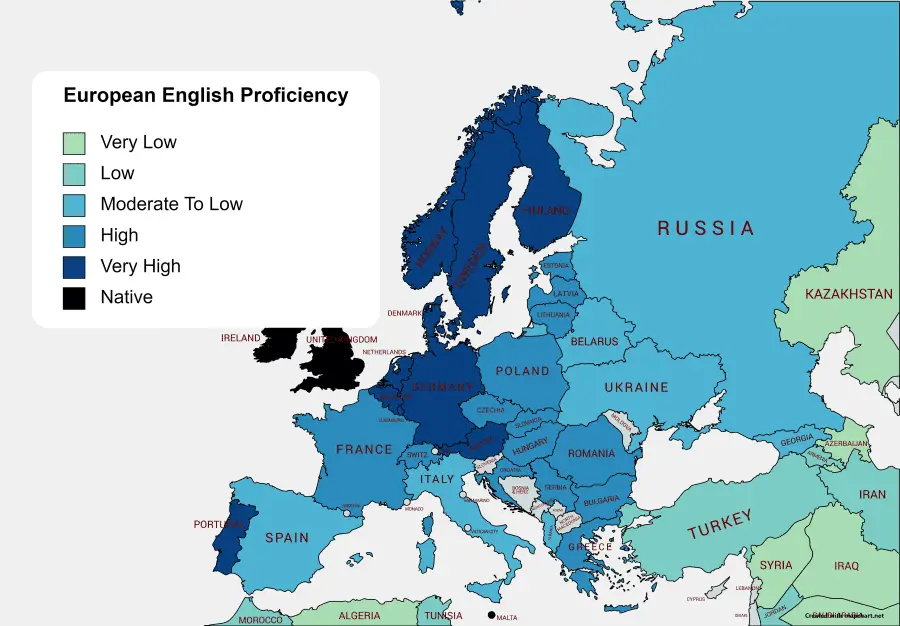 When compared with the other countries of Europe, Croatia is in the high category in terms of its populations' grasp of the English language. This is also notable due to its size in comparison to the rest of the countries in The EU and surrounding it. It is a relatively small country with a high level of English proficiency in its citizens.
It is also notable that it boast such language proficiency when several countries directly around it have little to no spoken English language presence. Tourism and higher education definitely play a major role in the language's nationwide acceptance.
Croatia's English language skills even beats out much larger countries with high tourism from English speaking countries. Most notable is Italy, with a large contingent of English speaking Catholics from around the world visiting Rome for religious reasons and many visiting the country for historical and vacation related causes.
Croatia is definitely unique when compared with the rest of the world and even more so when compared with the countries of Europe surrounding it. There is one thing you can definitely say about the Croats. They live how they want to live and aren't affected by those around them.
Croatian Cities Where You Can Find The Most English
When talking about spoken English in Croatia, it's important to be mindful of differences in various parts of the country. While most of the population speaks English, at least on the basic or conversational level, numbers differ depending on the region. 
It is perhaps the case in many countries that cities, or more densely populated areas, are more likely to have a high percentage of English-speaking people. It is the same in Croatia, so in cities and towns such as Zagreb, Split, Rijeka, and Dubrovnik you can find the most English. 
For example, more than 80% of people in Zagreb speak English, which is quite a high percentage. Also, according to polls, a full of 95% of Istria county citizens speak a second language. However, that is most likely Italian, considering the history and closeness of Italy's border.
English Is Most Widely Spoken In The Major Cities Of Croatia
As is the case with many countries that have large amounts of spoken English in its populations, the larger municipalities are going to have the highest chance for those looking for it. There are several larger cities that fit this bill in Croatia that also check other boxes that attract more of the English language.
It is common to find English spoken in the younger age groups of many populations around the world. One of the best indicators of an increased presence of the language in any area is the presence of a large university population. Though kids may have mandatory English education in Croatia, it will be the college aged students that take it the most serious and have higher numbers and levels of proficiency.
Here is a list of the top five populated cities in Croatia where English will more more commonly spoken.
Zagreb (approx. 790,017 people)
As the nation's capital and largest city, Zagreb will boast some of the most diverse languages in the country. It's ties to international business, politics, and education tends to make English not only preferable, but at times even necessary.
The University of Zagreb also plays a major role in the propagation of spoken English in the city. Younger populations usually center around these education hubs and with them comes a higher percentage of English speakers. This is due to the view of English in higher education, younger generations, and in the media from America that makes its way into many nations.
For tourists, the city boasts many attractions. The main tourist magnet is the 'Upper City' (Gornji Grad). It contains a cathedral, the Croatian parliament, and the 13th century Tower of Lotrscak. With any tourist destination in Croatia, English should not be hard to find.
Split (approx. 178,102 people)
Built by the Roman Emperor Diocletian at the beginning of the fourth century AD, Split has grown around his retirement palace sitting like an ancient fortress in the center of the city. It's nearby connected 'Old Town' is a pedestrian only area and has been designated as a UNESCO world heritage site.
What does this mean for English speaking in the area? Well, it is the second most populated city in the country with a highly popular set of tourist attractions that range from the ancient historical to the beautiful. This brings many English speakers from around the world and the local population looking for a second language usually pick English.
Split also boasts a major university that estimates around 25,000 students attend each year. The presence of a university culture brings with it a propensity to speak English. This is both for international communication purposes, but also due to the influence of the English language on the sciences and mathematics.
Rijeka (approx. 128,624 people)
Rijeka is a port city that has been important for trade and travel for the people here for generations. Though the tourism in Rijeka is less than in other places in Croatia, tourists can be found on its cobble stone streets of Old Town. Tourism brings the need for English, especially in a culture open to it as a second language.
The city has a large contingent of younger college aged students due to the presence of the University of Rijeka. With a enrollment of nearly 20,000 students, it makes up approximately a sixth of the cities total population. English can definitely be found around a campus of this size and especially one located in a tourist area.
Osijek (approx. 108,048 people)
With the Josip Juraj Strossmayer University of Osijek offering instruction for around 20,000 students each year and the total population of the city at roughly 110, 000, Osijek is squarely in the university town column. With this at its heart, it is no wonder that English enjoys such high usage in a relatively small city.
Being an industrial area for some time also will bring some business travel to the region. This coupled with the tourist economy that is rather strong in most of Croatia is a recipe for increased English usage by the locals.
Zadar (approx. 75,062 people)
Situated on the Adriatic Sea, Zadar's oldest section of town is on a small peninsula that extends out from the Croatian Dalmatian Coast. With its many Romanesque churches that date as far back at the 9th century and its claims to be continuously inhabited since the stone age, this city has its fair share of tourists. That means spoken English.
English's standing in the city is further enhanced by the presence of the University of Zadar. The 6,000 students that attend add to the likelihood that English can be found in this seaside city.
Tourism Brings The Need For English To Smaller Croatian Towns
However, since Croatia is a popular touristic destination with the coastal towns attracting the most visitors, you can also often speak English in smaller places, such as tourist spots such as small towns of Istria Dalmatia, or on the islands. Moreover, lots of hotels, bars, restaurants, etc., in the tourist hot spots require knowledge of other languages. 
This is an economic and tourism need that is filled by the Croats in these areas. It should be kept in mind by anyone visiting these areas whether for work, study abroad, or as a tourist that Croatians are not attempting to shed their own culture and language for a more British or American one.
Some of these smaller areas that still hold a high chance for spoken English are:
Dubrovnik (aprox. 42,615 people) – This seaside town boast the titles of a UNESCO World Heritage Site and the location of one of the worlds more famous Old Towns with its thick and well preserved medieval walls.
Hvar (approx. 5,000 people) – This town situated on one of the Dalmatian islands is known for its car free environment and posh restaurants and hotels.
Nacionalni park Plitvicka jezera (Plitvice Lakes National Park) – This is Croatia's most visited destination that is not situated on the coastline.
Much of the Croats' acceptance of English is due to two main factors:
Croatia is a small country with a limited population of people that speak Croatian as their primary language. This is compounded by the fact that few others in far off and even neighboring countries speak their language. They feel the need to speak a foreign language and become bilingual to have a place on the world scene.
English is chosen mostly because of its acceptance by more people as a second language around the world. English has not only become the language of international business, but also the accepted language of research and higher education especially in the sciences and mathematics.
All cultures have merit, and though some may have more to offer than others in some areas, the people in these societies are every bit as important as any other. Croatians enjoy their own unique culture and that should be remembered when expecting them to speak English.
They are not relinquishing their identity for a Canadian or Australian one. They are simply trying to fit into the world economic and political scene where English is one of the major languages.
Do Road Signs In Croatia Have English On Them?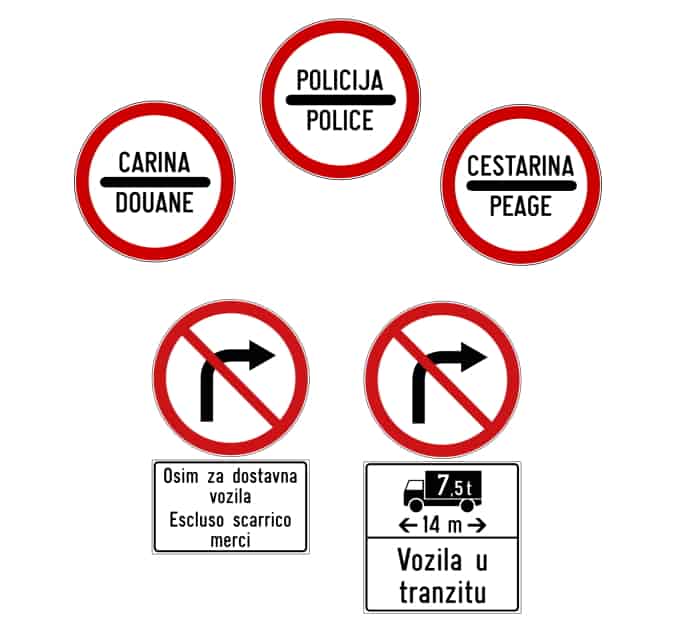 As with many countries in the recent past, Croatia has gone to pictograph style road signs for many cautionary or advisory purposes. This does not apply to other uses of street and road signs, but this is not that much of a help for those seeking English either. Most of the text on signs in Croatia are in the native language.
There are exceptions that can be found usually around airports, toll stations, and boarder crossings. These signs will also likely have other languages as well like Italian or German.
It is also important to keep in mind for those from the United States that these will also display any numbers in the metric system and not the familiar Imperial System used in the US and and for road distances in Britain. It may take a bit of math on the fly to figure out some distances in measurements that are more familiar.
Though, to be honest it wouldn't take that long to get used to the limited vocabulary needed to understand the more difficult Croatian only signs. If you are learning Croatian, this will be a breeze. If you are planning on staying a while, even if you are not planning on learning the language, it still should not be that much of a problem with a little practice.
Is English Spoken In The Croatian Workplace?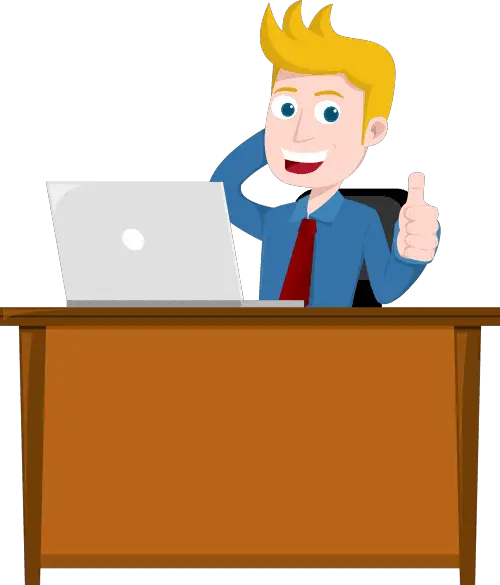 English is present in the Croatian workplace, but maybe not as much in the spoken form. While it surely depends on the job, most companies work with English in one way or another because of foreign clients, Internet communication, or simply working with content in English.
Type of professional field plays an important role here, so lots of smaller local businesses simply do not need hiring someone with English proficiency. Although that is also connected to education, willingness, necessity and opportunity to learn another language are no less important.   
On the other hand, it might not be so common in the Croatian workplace when it comes to purely speaking English. Unless it's a foreign company, people mostly talk and do their business in Croatian, and would in most cases prefer it. 
Therefore, it might not be a bad idea for an ex-pat starting to work in Croatia to get familiar with the language at least on some level. Even though it might not be crucial or requested, it would surely be helpful, not only in the workplace but in general everyday life.
Is There English On Croatian Television And Movie Screens?
One of the reasons Croats are well familiar with English is because almost nothing on Croatian TV is dubbed. Also, all foreign movies in cinemas have subtitles, and unless it's an animated film, you will never hear Croatian actors' voices in it.
This speaks to the openness of the Croatian people to learning not only the language of English, but also the cultures associated with it. This shouldn't be mistaken for an abandonment of their own culture. This is evidenced by their recent war for independence in the early to mid 90s. They are simply open and welcoming while being secure in their own identities.
To learn English properly, it is very important to be exposed to it; the fact that people listen to it in movies and TV shows is a great chance for them to pick up on it. So even without ever learning English, by hearing it daily, a person can easily learn at least some basic phrases and words. 
Moreover, dubbed TV takes away a lot from the content. That way we are not hearing actors' voices, nor viewing a natural flow of the conversation on the screen. Finally, isn't it beautiful that we have so many different languages that we are surrounded with? 
Is Croatian Hard To Learn For English Speakers?
One of the first things that come to mind when talking about Croatian is probably that it's a very hard language to learn if you're not native. Yes, Croatian grammar is rather complex, and the usage of cases is, for example, hard to explain to English-speaking people (especially all seven of them).   
Moreover, there are many other features of the Croatian languages that some other languages simply don't have. Syntax (the set of rules) is only one of the examples where English and Croatian differ. Even if you learn vocabulary and grammar, some things will perhaps not come naturally to you, and it might take a while before you consider yourself fluent. 
On the other side, if you are from some other Slavic country, mastering Croatian will be a much easier process, because of the way grammar is shaped. However, every non-Slavic person will probably see learning Croatian as a challenge but, of course, not an impossible one. 
Another thing that might complicate learning Croatian for English speakers is phonetics. A way that letters and words sound differs from language to language, but Croatian and English seem to differ quite a lot in that field. In Croatian, each letter has a specific sound, and can't be pronounced in multiple ways, which is definitely not the case with English. 
For comparison, I've also written about the 19 most difficult languages. Does Croatian make the list? Read to find out.
Final Talking Point on How Common Is Spoken English In Croatia
It is now clear that English is widely spoken in Croatia, and as an English speaker who travels to Croatia, you will most certainly be met by people who can speak English. If it isn't fluent, it will be good enough to make conversation, and from the tourist's point of view, that is more than enough. 
Of course, the level of English knowledge varies by region, so while you will find a high percentage of English speakers in the capital, bigger cities and tourist destinations, you might not come across well-spoken English in some smaller places in the countryside, and especially not among older locals. 
One of the good opportunities to learn English by simply hearing it is TV. Since movies and TV shows on Croatian TV and cinemas, unless it's content for kids, are never dubbed, people can be acquainted with English daily or from an early age.
In the end, the world is getting more and more connected, and more people are starting to have access to the Internet and media, which affects the knowledge of English considerably. And when it comes to young people, English is starting to be an inevitable requirement for employment, as much as a necessity that can only help you navigate modern everyday life.