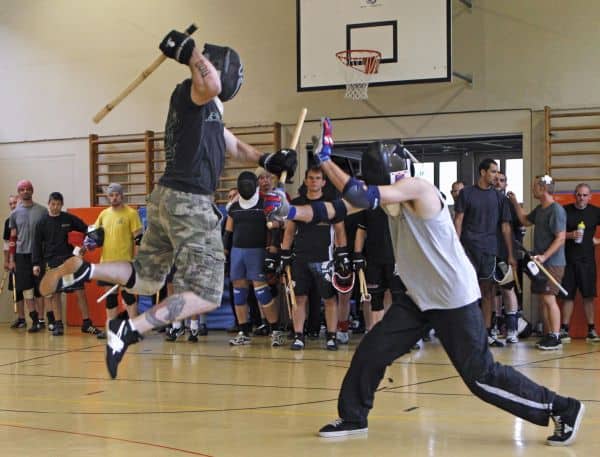 Mathew has authored several books, created many coloring books, and hundreds of articles both on websites and in magazines.
Some of his books include…
Fun Jokes For Kids Coloring / Joke Book
Karate Coloring Book: Character Pages For Ages 3 And Up (Martial Arts Virtue For Kids Coloring Series)
Jump to Japan: A Martial Arts Picture Book About Finding Courage (Martial Arts Character Quest Series)
Sensei Says: Character Building Stories From A Martial Artist Paperback
He was interviewed and featured in international martial arts magazines.
Blitz, an Australian Martial Arts magazine Volume 26 No 11
Gear, German Magazine 1-2012
Education
Bachelor of Science Degree from Excelsior College, Albany NY
Degree Major Area of Study: Liberal Arts
Master of Arts Degree from Christendom College School of Theology, Alexandria VA
Current Graduate Student: Theology
Career
Owned and operated 3 martial arts studios in the East Tennessee area.
Owned and operated network of schools in the Los Angeles California area with its base at the Hayastan Dojo in North Hollywood, CA.
Owns and operates a network of classes in the Northern Virginia area.
Owner and Instructor of the Little Ninja Online Karate Class.
Former international seminar instructor on four continents.
Over 30 years of martial arts experience.
Guro in the Dog Brothers Martial Arts– teaching Grappling, Muay Thai, Pikiti Tirsia, and Filipino Kali
Earned the rare title of Guro under Marc 'Crafty Dog' Denny in the Dog Brothers Martial Arts Association
Earned the designation of Full Dog Brother with the Nickname – "Boo Dog"
Over 54 'real contact stick and knife fights'
Contributing member of the NOHO clan
Former International Director of the Dog Brothers Martial Arts School Program 
Hayastan Mixed Martial Arts (MMA) 
7th Level Instructor under Gokor Chivichyan and Gene LeBell's Hayastan Grappling System
Trained for 7 years of 30+ years in the martial arts at the Hayastan MMA academy in North Hollywood, CA
Sparring partner for multiple UFC and WEC fighters.
Competed and medaled in submission grappling and Judo tournaments in Los Angeles, North Hollywood, and Las Vegas.
Former National Director for Hayastan Grappling Challenge Tournament Series. 
Other black belts and certifications:
Hap Ki Do
Tang Soo Do / Tae Kwon Do
Isshinryu Karate
Certified ASP Officer
Co-founder – Naval Combatives – Naval Base San Diego
To read more about Mathew and his accomplishments, visit his author page on his and Jackie's parenting website here.