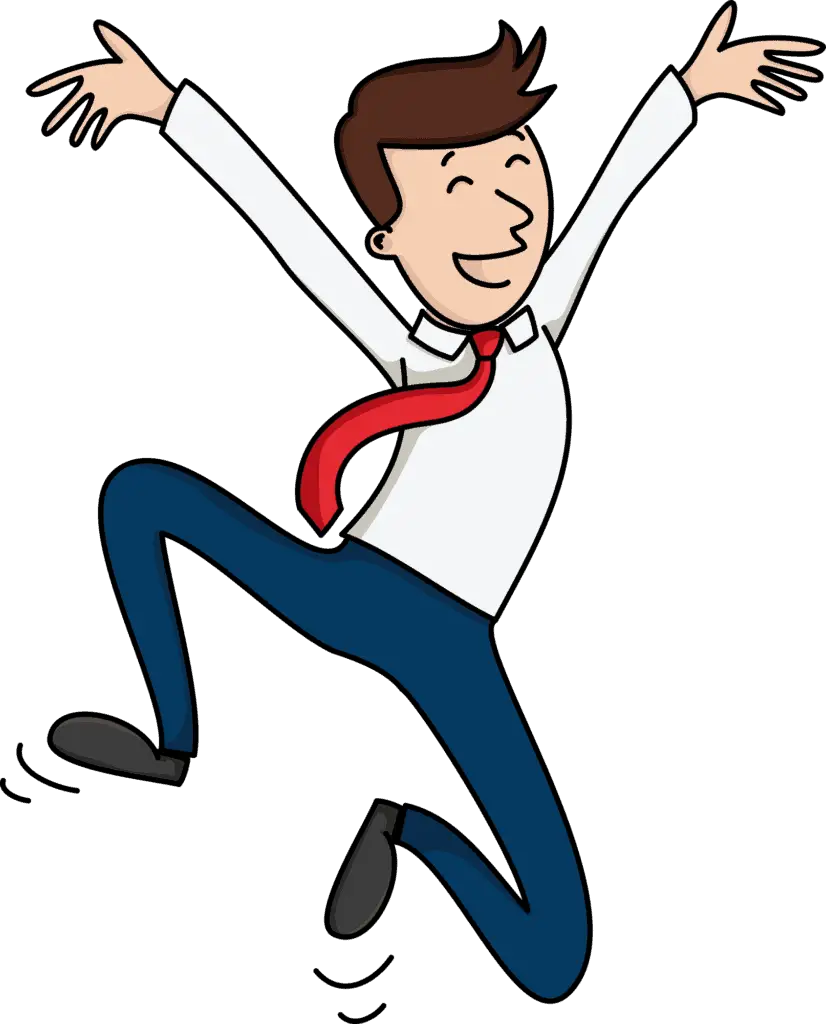 Learning English is definitely a valuable asset in an increasingly more global world, and it can open doors of possibilities from jobs to entertainment all over. And it is certainly possible to teach yourself English.
The internet has eliminated the hurdle of taking traditional language classes and provides the chance to learn at one's own pace. With the advancements of technology and plethora of accessible free or low-cost resources, it is more than possible to teach yourself to speak English.
There are so many different options for learning and improving your English, so we are going to outline ten great ways to build on and support your independent English education and help to put you on the fast track to speaking fluently. 
Use a Language Learning App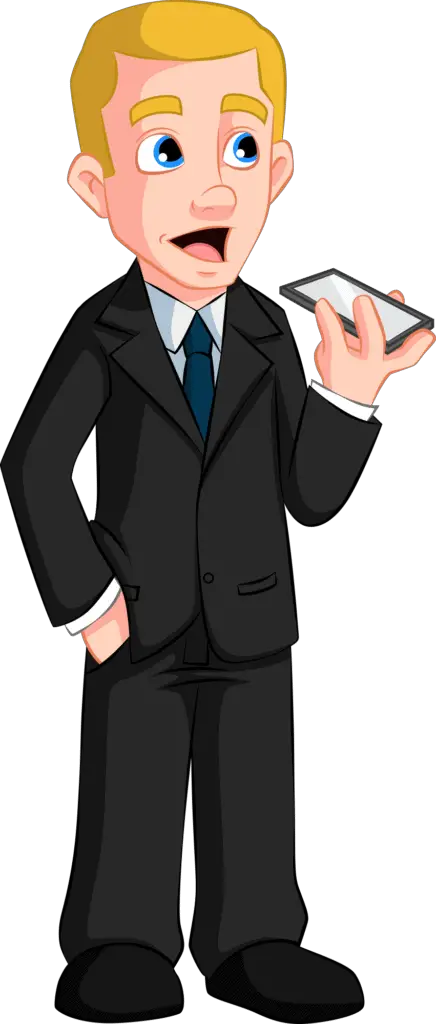 Tech companies have pioneered deep into the language learning business. Popular apps are designed to help self-taught beginners master their language of study. 
Here's a few of the best language learning apps for English:
DuoLingo
Busuu
Rosetta Stone
Babble
Millions of users have turned to these apps, either as a fun hobby or as a dedicated goal. Each app offers a different experience and after trying them out, you will likely gravitate towards one more than the other.
We'll outline each of those four in more detail below to help you make a better informed decision.
Duolingo: Popular for a Reason
Duolingo is by far the most popular language learning app out there. It offers a free ad supported experience or a paid subscription to remove ads and allows you to work on several languages at once. The user experience is designed to feel like a game with awards and leaderboards, creating a fun and loosely competitive environment. 
Duolingo exercises are short, giving you the freedom to practice anytime, anywhere. Practice while waiting in line, commuting to work, or while waiting for water to boil. The mixture of visual and auditory learning has made the app far and away the most popular choice for language learning apps. 
Busuu: Strict and Free Language Studying
Busuu is great for the student who likes a strict study plan. There is a free option, but paying about $6.00 a year for premium will get you a personally tailored study plan designed to have you fluent by a date you set. 
Busuu creates the plan by having you take a pre-test to check your current level and asking you some questions about why you are learning the language.
Rosetta Stone: The Classic Still Shines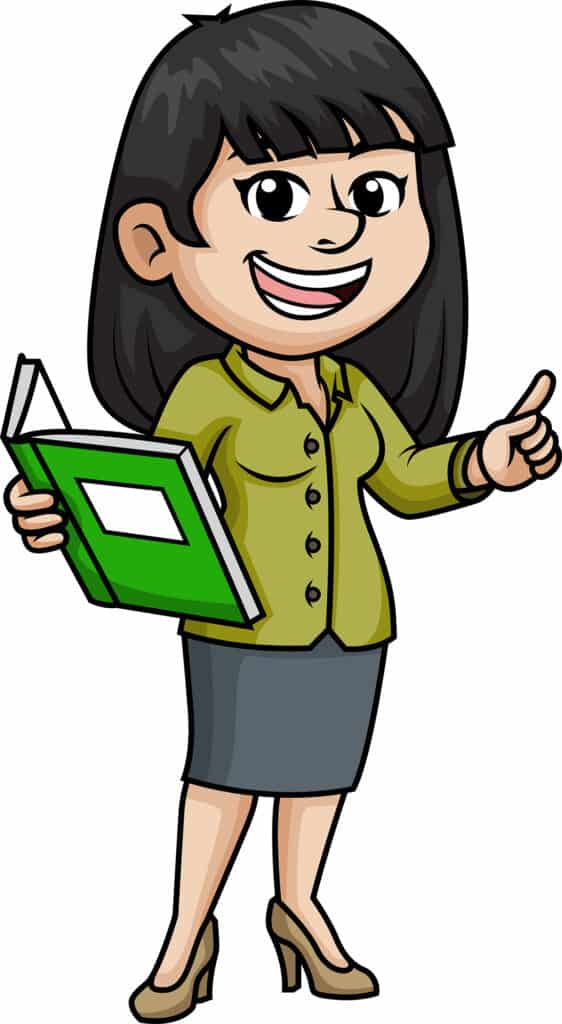 Rosetta Stone has been around for decades and was early to the market of personal language education. They have come a long way from the bulky box set of discs they used to send you and now offer an app based experience like the others. 
Rosetta Stone requires a bit more commitment than some of the other apps. There isn't a free option and the subscription fee for learning English is $8.00/month for a 12 month subscription. If you aren't so sure about the financial commitment, it may be best to start with one of the free experiences until you're ready to more fully commit. 
The other added commitment with Rosetta Stone is that the core lessons are 30 minutes of guided instruction, more similar to a virtual on demand class. This offers less flexibility, but stricter instruction can certainly be more beneficial depending on the time and energy you have to commit.
Babbel: Traditional Language Learning in App Form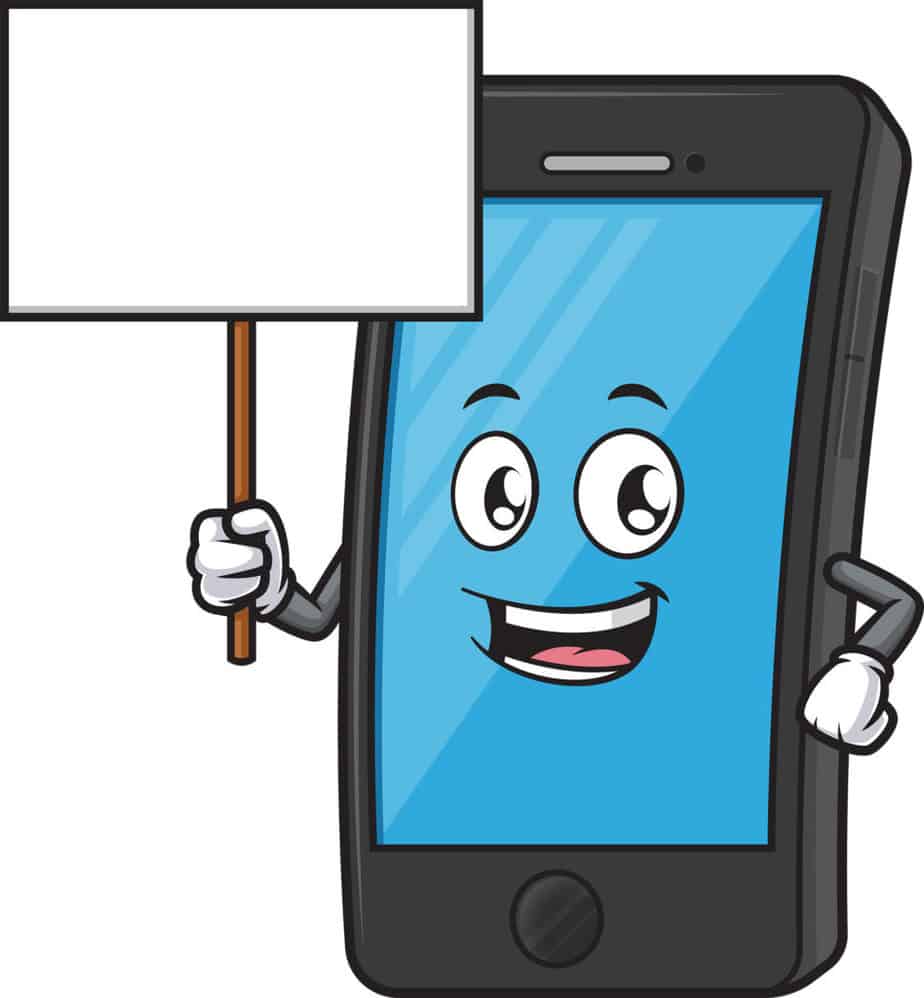 Many folks find Babbel to be the most similar to traditional school language class. Babbel offers 15 minute lessons in a free ad supported experience, or there are various subscription levels you can upgrade to for bonus features.
While it does stand by traditional, time tested methods of language education, it also boasts an impressive suite of modern features aimed to enhance the old methods, such as the implementation of interactive dialogues right through your phone.
Which App is Right for You?
This is only a sampling of language learning apps and each one offers its own pros and cons. 
We recommend trying out a few different apps and finding which one fits your learning style best. Since many are free, there's little risk to giving it a try. You may find that a combination of two or more apps actually supports different skill sets like vocabulary and grammar.
Find a YouTube Course to Learn English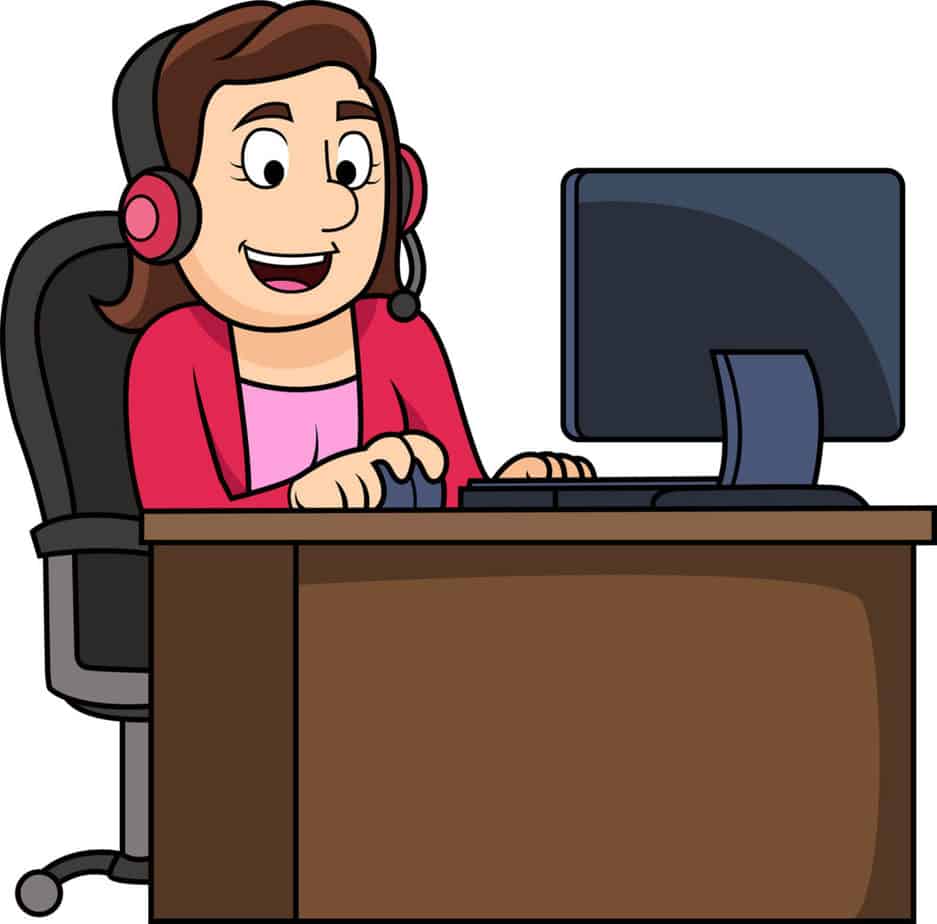 YouTube is millions of people's go-to place to learn something new. Creators from all over the world put out content on practically everything and that includes learning English. There are countless channels dedicated to learning English as a second language, but some definitely stand out among the rest. 
Here's our top four picks for the best English classes on YouTube.
Speak English With Mr. Duncan
Mr. Duncan's channel is a great place for beginners to get started. He is funny and genuinely passionate about the English language. His lessons are fun and offer practical advice for speaking with others. 
It is worth noting that he doesn't place particularly strong emphasis on picky grammar rules, so you may require some supplemental work there.
Easy English: Native Speakers with Context
Easy English is a less traditional learning style. They don't offer lessons per se. They offer recorded conversations between native English speakers and provide context. Here is my husband Mat volunteering in one of several episodes he did for the group.
This can be great exposure to hearing English conversations and is a great way to test your progress when it comes to comprehension—but it's not a fully realized course. Consider it more of a supplemental material, but it's great nonetheless.
Jennifer ESL: Comprehensive American English Classes
Jennifer is intelligent, patient, and clear. Her channel covers a comprehensive American English education ensuring that all skills are treated equally. She offers hundreds of videos curated into specific playlists to help you wherever you are in your journey. 
BBC Learning English
The BBC is one of the most highly regarded broadcast institutions in the world and has a definitive control of the English language. On their YouTube channel, they offer a new lesson every day designed to help you grasp another piece of English. 
Much like Easy English, this it not intended to be a full fluency English course, but rather a fantastic supplemental material—especially for the more subjective and intuition based English "rules."
Listen to Popular English Music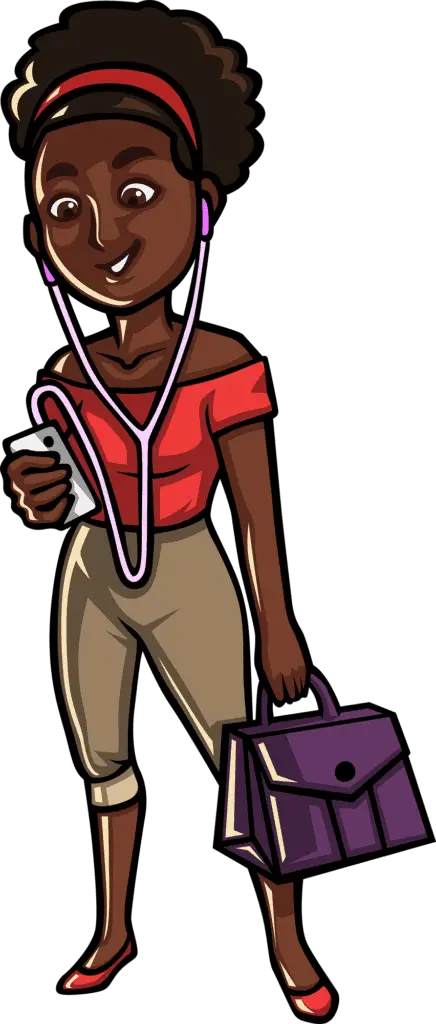 Pop music is constantly evolving with the culture, and thanks to streaming services, it's easier than ever to keep up with what's new and hot. Learning the words to pop songs is a great vocabulary booster for English learners. 
Try singing along as you get more comfortable with the lyrics. This will boost standard vocab as well as contemporary slang. Slang can be one of the more difficult things to pick up in self-study, so getting familiar with what is being said in pop music and what it means can keep you ahead of the curve. 
Make a habit of looking up new words you hear in songs that you aren't familiar with and practicing them. Learning them in the context of the song will act as a strong reinforcement tool for remembering the meaning and how to properly use it on your own. 
Following along with the lyrics in English while you listen is another great way to build on the learning. Reading and listening to the words at the same time will build on the written recognition to improve reading skills and identifying letter sounds. 
Pop Music Recommendations for Learning English
A lot of it is great for keeping up with slang and lingo, but be aware that some faster rap and hip hop songs may be tough to keep up with as a beginner. Try to steer closer to pop like Kelly Clarkson, Ed Sheeran, and Adele as it will be easier for learning English. 
Country Music Recommendations for Learning English
American country music is extremely varied in styles, but generally there is a long list of great artists singing about the heartland in America. Carrie Underwood, Blake Shelton, and Tim McGraw are extremely popular country artists with storytelling style songs that are fantastic for singing along to.
Rock Music Recommendations for Learning English
Contemporary rock artists are another great source of fun music and excellent selections to sing along to. Artists like Vampire Weekend, The 1975, and the Foo Fighters are all great choices for studying and having fun while doing it.
Hip Hop Music Recommendations for Learning English
Hip Hop is the pulse of current American culture and has made its way into every inch of it. Artists like Beyoncé and Chance the Rapper are all wildly talented artists making incredible use of English. Just be aware that some faster rap and hip hop songs may be hard to follow for earlier English speakers. 
Folk Music Recommendations for Learning English
Americana and folk music is similar to country in a lot of ways and another great avenue to practice your English. Folks music emphasizes lyrical storytelling that is perfect to practice what you've learned. Bob Dylan, Fleet Foxes, and The Chicks are stunning storytellers that weave their songs with beautiful metaphors and similes that can help you get a more natural grip on English prose and wordplay. 
Children's Music Recommendations for Learning English
Children's music of all genres is an excellent tool for learning English. While the beats may change, all children's music is helpful as part of your study of English. It's catchy, repetitive, and uses simple but common vocabulary.
Amazon offers several popular children's music CDs. We recommend 100 SingAlong Songs by Cedarmont and The Singable Songs Collection by Raffi.
Listen to English Podcasts
It seems that everyone has their own podcast now. There may be some benefit to tuning in to popular English podcasts, but if you're an earlier beginner, then it is likely the content would be unmanageable at first. However, there are creators making podcasts dedicated to supporting English language learners that are definitely worth checking out!
Here's four of the best Podcasts that will help teach you English or understand native English while maintaining interesting content so you won't get bored.
Learn English Podcast
This podcast does exactly what the title suggests. The episodes are discussion based and will help you get a handle on common situations in English. It is worth pointing out that this podcast is specific to learning British English. While very similar to American English, there are differences in vocabulary and spelling. They also offer transcripts of the episodes to read along.
Voice of America: Learning English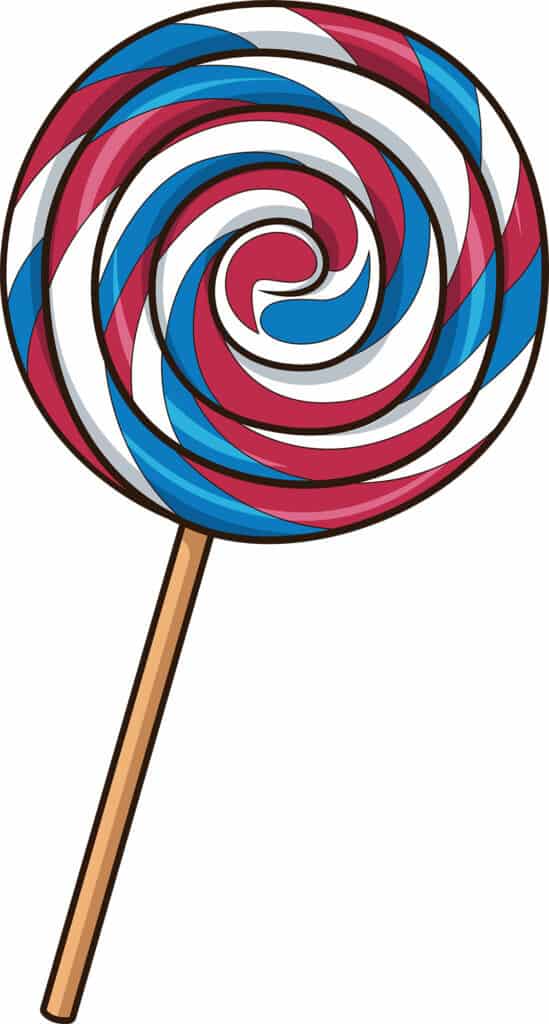 This is a similar offering to the British "Learn English Podcast" mentioned above. The key difference is this is specific to American English. The episodes are similar, and both offer transcripts for reading along with the episodes—a great learning tool you should be taking advantage of.
Luke's English Podcast
If you are a bit more advanced and are finding the above offerings less than thrilling, then this might be a great podcast for you. Luke's English Podcast is an intermediate level podcast that offers entertaining comedic lessons about the English language. It's a great way to have a laugh while learning British English.
All Ears English
This is another intermediate entertaining language podcast hosted by two American ESL teachers. This podcast is great for learning some things about American culture while deepening your understanding of the language. They provide funny and educational episodes that break down confusing pieces of English and American culture. 
Explore Popular Podcasts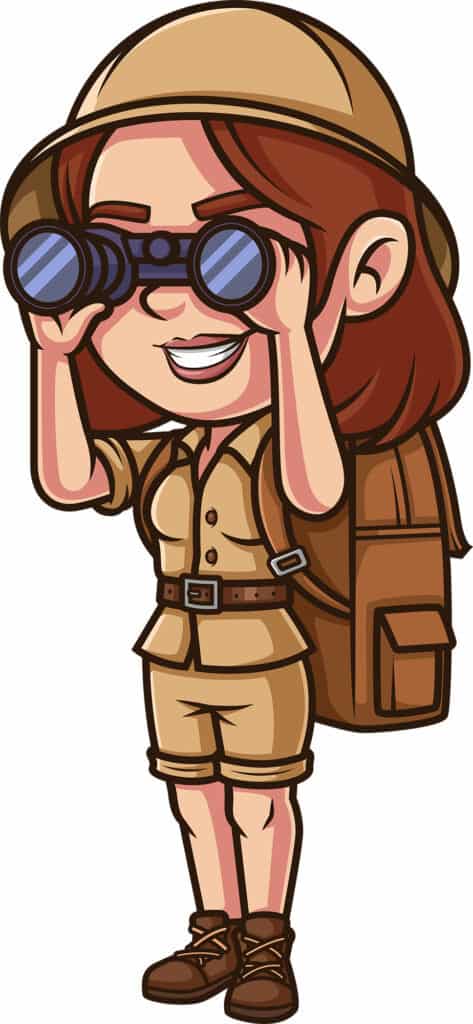 Once you have an intermediate grasp English, it may be worth venturing into the unknown a bit. Explore some more popular podcasts that are exclusively related to learning English. Interview style shows are great for practicing conversational English. Just be sure to pause and look up any new words along the way. 
Below are some top interview style podcasts.
Armchair Expert: Host Dax Shepard talks one on one with celebrities and experts in their fields about a host of interesting topics. 
The TED interview with Chris Anderson: Chris Anderson talks to interesting people about exciting developments in technology, entertainment, and design.
How I Built This with Guy Raz: Guy Raz explores and explains how some of the biggest companies on earth were built.
WTF with Marc Maron: This popular comedy interview podcast features interviews with comedians, celebrities, actors, writers, and artists of all kinds. 
Fresh Air: Host Terry Gross talks to some of the brightest minds shaping today's world. 
Tune in to Popular English TV Shows
Streaming services like Netflix, Hulu, HBO Max, and Disney Plus have made it easier than ever to catch up on popular TV shows from days past. Watching popular American and British TV shows can be a great way to practice your new skills, pick up on trends, and have some fun doing it. Turning on subtitles in your language or English can be a helpful addition to watching.  
Friends: Sitcom Classic, Great Starter English Show
The 90s sitcom Friends is a strong place to start if you are just getting into watching English TV shows. The series ran for ten seasons and is considered one of the most popular American television shows of all time. Some of the slang will be dated since the series ended in 2004, but the humor of the cast definitely elevates the learning experience.
Keeping Up with the Kardashians
This popular reality TV show about the lifestyles of the rich and the famous is a great source of slang and contemporary conversation. If you can manage to get past the absurdity of their lives and learn to laugh at it, then you can have some fun while keeping up with trendy slang.
The Simpsons: An Expert English Comedy Teacher
The Simpsons is the longest running TV show in network history, being on the air for 28 years and still creating new episodes. The animated comedy about an average American family is a delightful and hilarious way to practice your English. 
The language is simple enough to follow and since it has been running so long, it covers a big chunk of cultural history. It can also help you gain a better grasp of American English humor and how it is expressed through wordplay, puns, intonation, and expression—if you pay close enough attention.
The West Wing: American Politics and American English Combined
Aaron Sorkin's political juggernaut The West Wing is considered one of the greatest dramatic television series ever produced. The show follows a fictional American president and his administration from the years 1999 to 2007. This may be tougher to watch as a beginner, but could be great to study for intermediate or advanced learners. 
Beyond the benefits of great dialogue and language to study, the show received incredible praise for its inside look at the workings of American democracy and has been used as an educational example of American government. It has been reported that the show even helped the new democracy of Myanmar study what it is to govern in this style.
Sherlock: Classic English Detective Work
This is another show for intermediate or advanced learners. The dialogue in this modern adaptation of the famous detective is quick and can be difficult to follow for early learners. 
For more advanced learners, this show offers an excellent use of language, alongside amazing performances and stories that are sure to keep you engaged. 
Read English Stories
Learning to speak English and learning to read English are related, but present different challenges. Thankfully, there is no shortage of reading material designed to boost early English readers. It may seem silly, but reading children's books is a great place to start.
Children's books are crafted carefully with young readers in mind. They make use of simpler language and early reading skills to help build towards comprehension. Checking out popular universal children's stories in English is a great step towards building English literacy. 
As well, we offer several kids books directly on Amazon that are perfect for learning English. Our picture book, Jump to Japan, is vibrant and uses simple sentences with common vocabulary while Fun Jokes for Kids, one of our coloring book options, is an excellent tool for learning English idioms and multiple meaning words.
Brothers Grimm Fairy Tales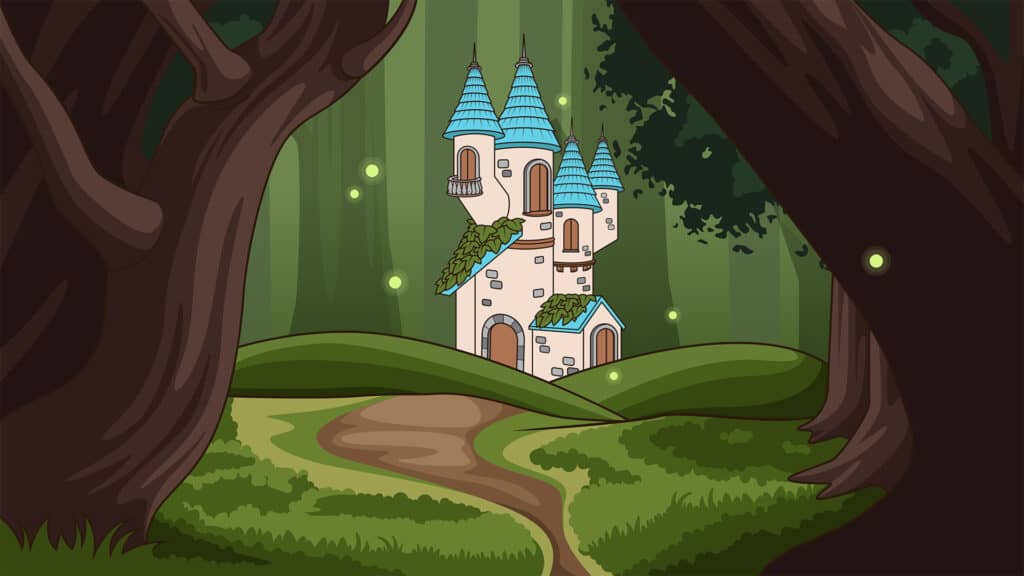 Most people are familiar with the traditional Grimm fairy tales like Cinderella, Jack and the Beanstalk, and Rapunzel. They've been adapted countless times and most popularly by Disney. Visit the local library or bookstore and try to find an early reader version of some of these familiar stories to build up your skills. 
Dr. Seuss
You can easily find all of Dr. Seuss's collections on Amazon: Hop on Pop, The Cat in the Hat, One Fish Two Fish Red Fish Blue Fish, and so many more! The wildly popular Dr. Seuss stories are great for building literacy, which is why they are present in every elementary school classroom.
Dr. Seuss is known for his rhyming words and imagination, which makes these popular for early readers. Identifying those rhyming words is a great early literacy skill and these books make it fun and easy, even for adults!
Eric Carle: Classic American English Children's Books
The Very Hungry Caterpillar and Brown Bear, Brown Bear, What Do You See? (links to Amazon) are among Carle's best known works. Carle's books are amazing for building literacy. They follow a pattern of beginning with simpler words and then progress to more complicated language by the end, often building through repetition. The repetitive nature is essential to a consistent practice for learning English.
Mo Willems: Memorable Characters to Help Learn English
Willems is best known for his creation of memorable characters like Elephant and Piggie, Knufflebunny, and Pigeon in Don't Let the Pigeon Drive the Bus, all available on Amazon. Willems' books are simple and funny with wonderful illustrations. 
Before being an author, Willems worked as an animator, so his stories really come alive with active storytelling—between his fantastic characters and great storytelling, Willems' books are a great place to anchor simple English phrases and words in your mind.
Elementary and Young Adult Stories
For intermediate or advanced learners, try moving on to popular elementary and young adult stories like Harry Potter or The Hunger Games. If you're not sure what might be right for you, your local librarians should be more than able to help you find a new book that will be the perfect fit for your skill level and interests. 
Keep a Language Journal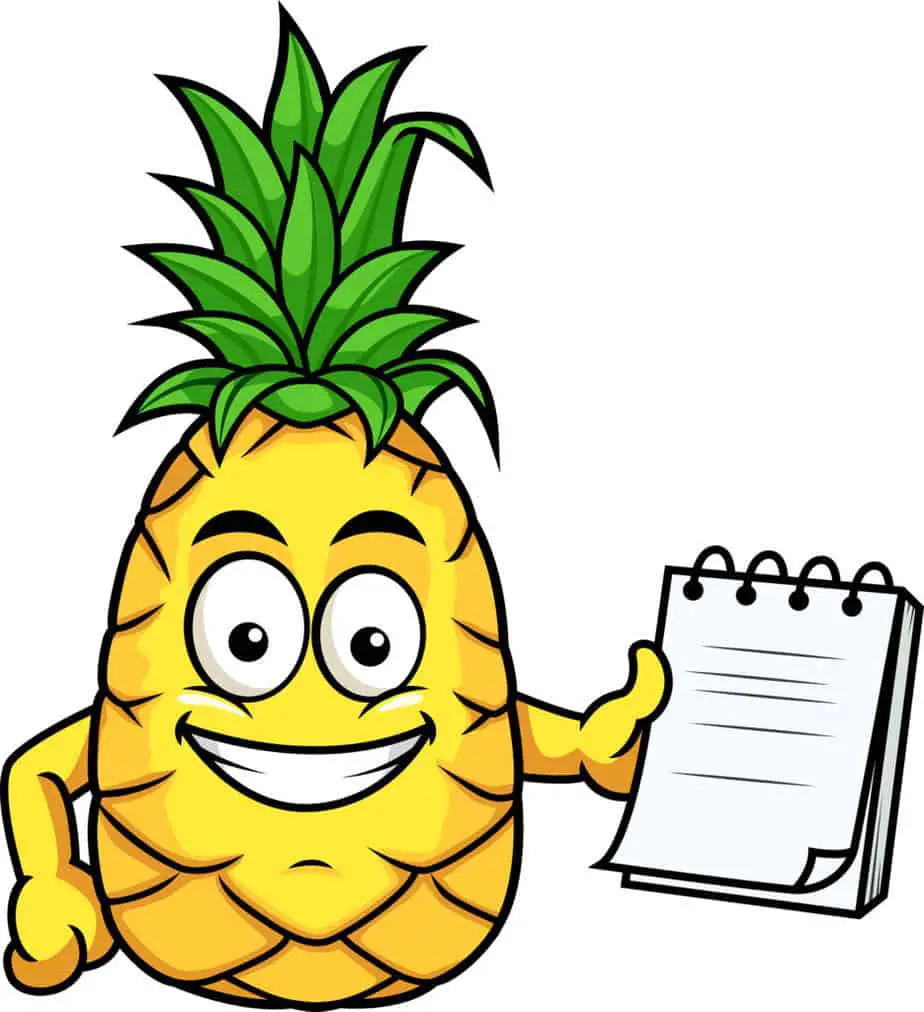 A language journal is a great tool to use while you are learning. It can help keep you accountable for practicing and serve as a great resource for collecting new words and phrases. We recommend finding a small journal that you can easily take with you wherever you go, so you can always be prepared to jot down some notes. Many of my students have used small spiral notebooks easily found on Amazon.
Accountability: Treat the journal like a diary of sorts. Every day, write down a summary of your practice including apps you used, shows you watched, songs you learned, etc.
New Words: There will be plenty of times you hear new words or phrases that you are unfamiliar with, but may not be able to look them up right away. Write these down and then, when you're able, write the meaning beside them. 
Visual Progress: A well-kept language journal can give a rewarding sense of pride. The satisfaction of filling a journal with notes and progress is extremely gratifying and can help keep you motivated. 
Practice Out Loud and With a Partner
Finding a study buddy is a huge help if you want to become comfortable with conversation. Practicing out loud on your own is absolutely necessary, but practicing with a partner is even better. 
It can be tough to grasp the flow of conversation by talking to the mirror or an app, but talking with a buddy definitely makes things easier. If you have a friend who wants to learn English or know a fluent English speaker, try to set aside time a few times a week to talk with them. 
These don't have to be classroom style conversations. In fact, speaking with a buddy about your day is a great way to practice casual conversation that feels natural and will help you ease into good habits. I've written another article about this here if you'd like more information.
The HelloTalk app is an awesome resource to explore to practice speaking with native English speakers without ever having to meet in person. The app lets you chat in video, text, and even doodles with native speakers all over the world. The app is packed with features to help maximize the learning experience and is a great alternative to in person practice while the Pandemic persists. 
Change Your Phone Settings to English

If you are feeling daring and ready to take on a daily challenge, try adjusting your phone's language setting to English. This is definitely for intermediate to advanced learners, but can offer a real boost in daily practice. 
Just consider how much time you spend on your phone, reading articles or scrolling through social media. By changing your setting to English, you are converting all of that usage time into valuable learning time as well. 
This will likely be a difficult challenge at first, but the potential payoff is great! Some surveys suggest that people spend an average of 3 hours and 15 minutes on their phones daily, and even more for Americans. Now that 3 hours is becoming valuable practice time! 
Set SMART Goals
SMART goals are far more achievable than general goals, and there is research to back it up! When it comes to learning English, a general goal of "learn English" is not only difficult to measure, it's also difficult to ever feel like you have achieved it. Get around this by setting a SMART goal.
Specific: Your goal should be well defined, clear, and unambiguous.
Measurable: Having measurable steps of progress towards the goal keeps up the motivation.
Achievable: Make sure the goal is attainable.
Realistic: It should be something within your reach and abilities. Be honest with yourself.
Timely: Create urgency by setting a clear start and end date for the goal. 
Create benchmarks for yourself with clear points of completion. Maybe there is a certain number of new vocabulary words you want to master in three months or maybe you'd like to have a 5 minute conversation with a native English speaker by the end of the summer. 
Specific goals can be even easier to manage if you are using one of the language learning apps mentioned earlier. Maybe there is a certain level you would like to reach or award you would like to earn in the next six months. Whatever the goal is, be sure to make it SMART.'
The Final Talking Point of 10 Ways to Learn English by Yourself
Combine all of the above for the best results! Any one of the above strategies is a great tool for moving your English language learning process forward. Some of them may be better as support systems and others are better suited to be the primary source. Just watching English TV and listening to Pop music may get you some vocab, but is unlikely to get you fully fluent anytime soon. 
To really maximize your progress, a combination of several strategies will position you far beyond other self-taught English speakers. Mix and match different pieces and find the right pattern for you. No matter what strategies you choose to use, be sure to set and stick to SMART goals all along the way.  
Additional Sources:
https://www.educationalappstore.com/best-apps/5-best-apps-for-english-language-learners
https://www.cnet.com/news/best-language-learning-apps-of-2021-update/
https://www.ef.com/wwen/blog/language/best-youtube-channels-to-learn-english-at-home/
https://preply.com/en/blog/the-best-10-podcasts-to-help-you-learn-english/#scroll-to-heading-20
https://www.ef.com/wwen/blog/language/10-best-tv-shows-to-learn-english-with/
https://corporatefinanceinstitute.com/resources/knowledge/other/smart-goal/#:~:text=A%20SMART%20goal%20is%20used,chances%20of%20achieving%20your%20goal.
https://www.theatlantic.com/politics/archive/2012/09/clinton-former-myanmar-generals-inspired-by-the-west-wing/437253/